Animated Video of Atlantis Land Story to Increase The Appeal of Atlantis Land Diorama
Keywords:
Atlantis Land, Diorama, Story, Animation
Abstract
The development of facilities and infrastructure that follows the development of modern technology is very important for the development of a theme park. One of the theme parks in Surabaya that has great potential is Atlantis Land which has a beautiful diorama which is located in front of the entrance to Atlantis Land. As the main attraction, the Atlantis Land Diorama plays an important role in providing information about the amazing story behind Atlantis Land. The design of this animated video intends to give a new attraction to the Atlantis Land diorama by telling the story behind Atlantis Land in a modern animation style. This design uses several data collection methods, namely in-depth interviews, observations and questionnaires. After the data is collected, it is analyzed using descriptive analysis method to look for ideas in formulating interesting animated videos. The design concept chosen was "The secret of Atlantis's glorious spirits", which means a kingdom that was once destroyed by disaster, then sank into the sea, until it finally rose again with its majesty and splendor. This concept will be used as a reference in making visual and verbal concepts from this animated video. It is hoped that this animation can become one of the attractions in increasing visitor satisfaction and strengthening the message depicted in the Atlantis Land Diorama vehicle.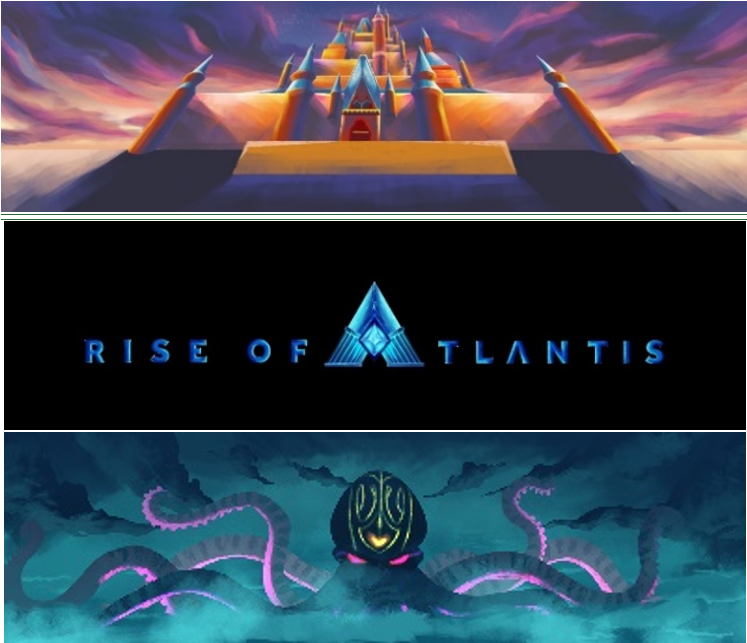 Downloads
License
Copyright (c) 2021 Journal of Computer Science and Visual Communication Design
This work is licensed under a Creative Commons Attribution-ShareAlike 4.0 International License.