PERKEMBANGAN SOSIAL EMOSIONAL ANAK USIA DINI DI TK AS SALIM KEMIRI SIDOARJO
Keywords:
social emotional development, strategy
Abstract
Social emotional disturbances such as slow learning, not being able to make friends, obsession with something and mood swings in early childhood in the millennial era often occur even though early childhood is a happy time. This research wants to find out how the social emotional development strategies are developed in As Salim Kindergarten so that children will learn to understand themselves, engage with others, empathize and how to deal with conflict. The research method is a descriptive study. Data collection techniques using observation and interviews. Qualitative descriptive data analysis. The results showed that the social-emotional development strategy carried out at As Salim Kindergarten included telling stories and role playing as well as involving social activities in the environment such as social service activities and Friday blessings.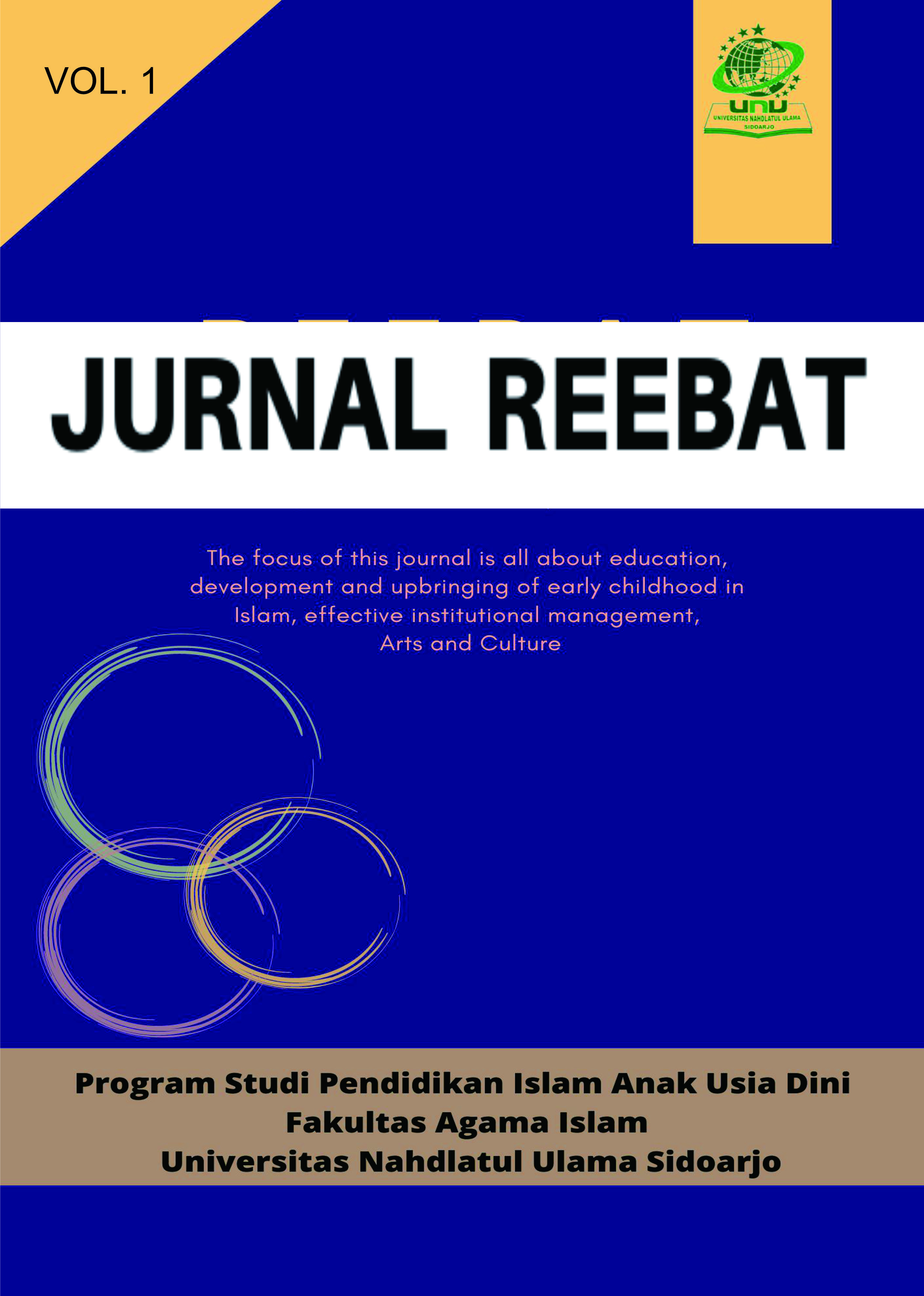 Downloads