AKSARA PEGON ; SIMBOL KARAKTER NILAI DALAM BUDAYA JAWA
Keywords:
Pegon script, character values, Javanese culture
Abstract
The phenomenon of globalization results in the loss of culture or identity of a nation. Culture-based education is one of the solutions to instill values and norms that apply in society. Based on the history of pesantren, it is the pioneers of instilling education based on the culture of the archipelago. The communication tool for pesantren scholars in their preaching uses the pegon script. So that the success of spreading Islam in Java cannot be separated from the influence of the internalization of Javanese cultural values in the pegon script. The character of Javanese cultural values is formed because it is carried out continuously in the educational environment, family and society so that it intervenes and forms habits (habituation) or character. Intervention and habituation of Javanese cultural values through the pegon script can be felt in the world of Islamic boarding schools because it always rubs against the process of the meaning of the book and communication within the pesantren and society using the Javanese language.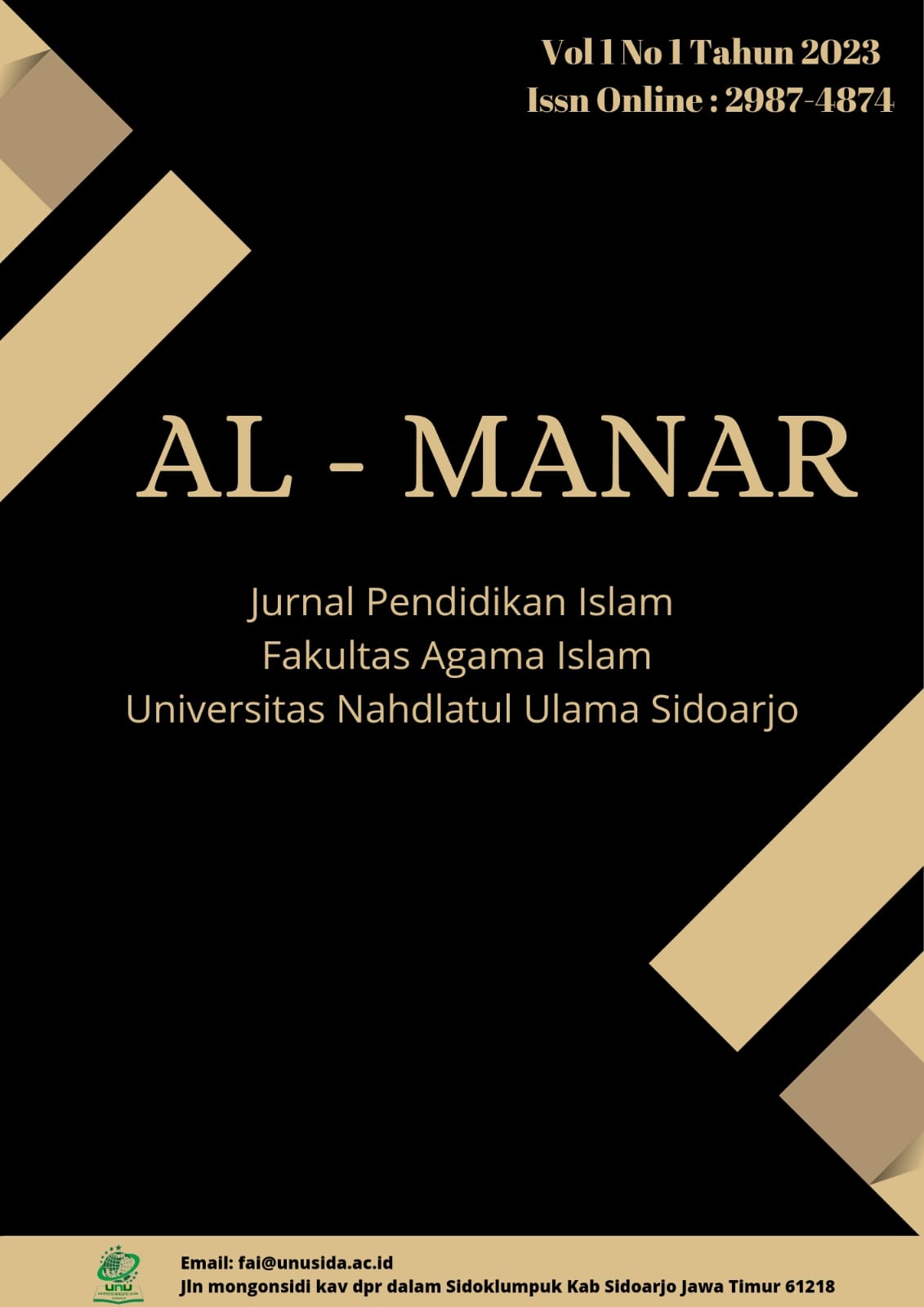 Downloads
How to Cite
Ahmadia Apologia, M. . (2023). AKSARA PEGON ; SIMBOL KARAKTER NILAI DALAM BUDAYA JAWA. Al Manar, 1(1). Retrieved from https://journal.unusida.ac.id/index.php/almanar/article/view/876