Pengolahan Limbah Cair Bekas Pencucian Ikan Menggunakan Scirpus grossus
Keywords:
BOD, Waste Water, Scirpus grossus, TDS, TSS
Abstract
Sidoarjo is one of the largest fish-producing districts in East Java. The high productivity of fisheries is in line with the increasing amount of waste produced. Both solid waste and liquid waste. Generally, liquid waste comes from water used for washing fish, usually brownish, cloudy and smells fishy. In addition, the concentration of organic matter is very high in the waste. The purpose of this study was to determine the reduction in levels of Total Suspended Solid (TSS), Total Dissolved Solid (TDS) and Biocamical Oxigen Demand (BOD) in these wastes using Scirpus grossus. The independent variable used is the variation in the number of plants (without plants, 5 plants and 10 plants). The waste used comes from the Fish Market Depot Kab. Sidoarjo. The research begins with the acclimatization process, then the phytoremediation test is carried out. Based on laboratory analysis, it was found that the best decrease in TSS, TDS and BOD was obtained from the reactor with 10 plants.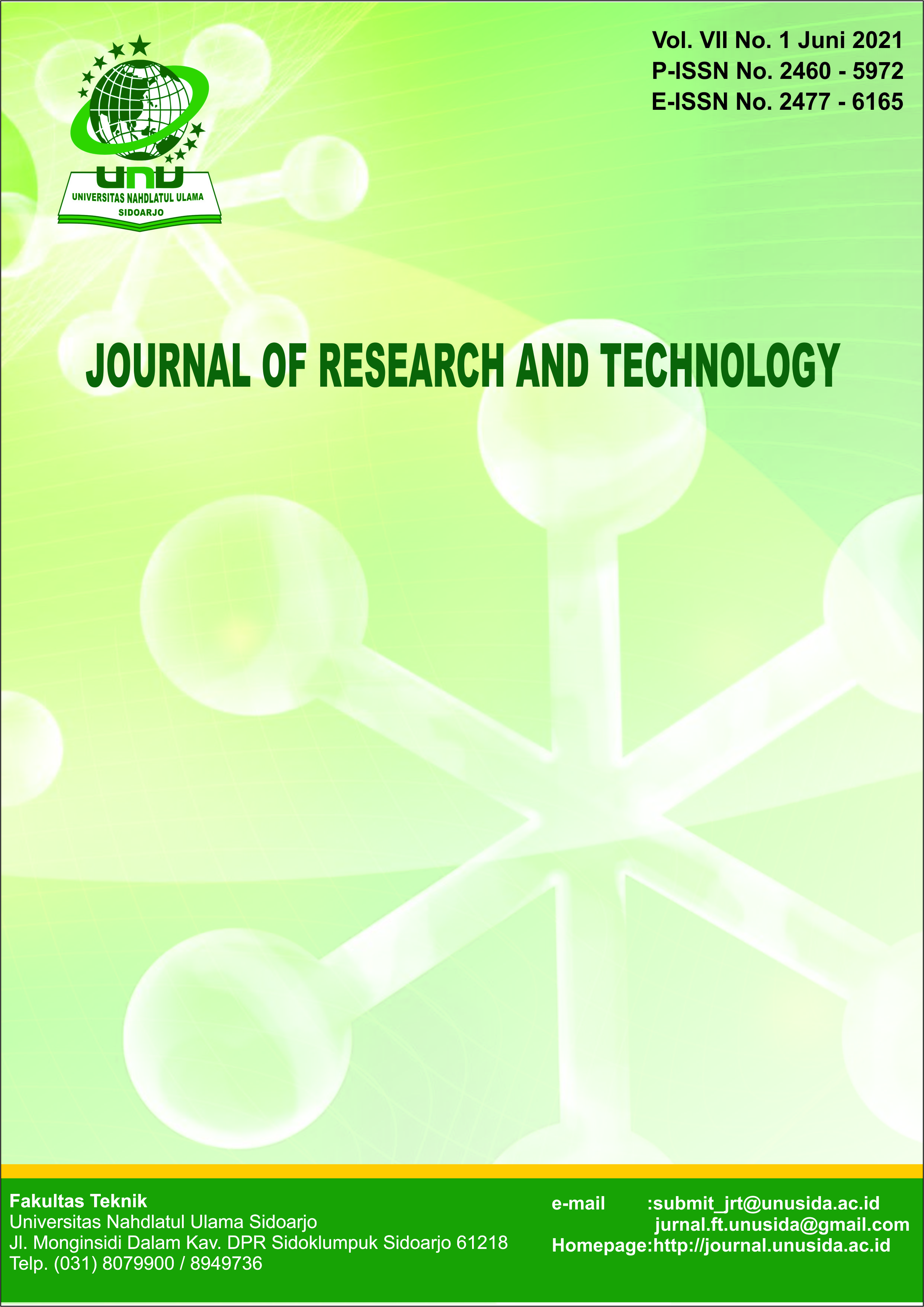 Downloads
How to Cite
Atik Widiyanti, & Laily Noer Hamidah. (2021). Pengolahan Limbah Cair Bekas Pencucian Ikan Menggunakan Scirpus grossus. Journal of Research and Technology, 7(1), 61–70. Retrieved from https://journal.unusida.ac.id/index.php/jrt/article/view/424