Pola Sebaran Spasial Logam Berat Kadmium di Sungai Kawasan Industri Berbek Kabupaten Sidoarjo
Keywords:
Cadmium , Industrial Area, Mapping, River, Spatial
Abstract
Berbek Industrial Estate is the largest industrial area in Sidoarjo Regency. Industrial activities have a positive and negative impact on the environment. One of the negative impacts on the environmental because of industrial activities is decreased water quality. The water quality around the Berbek industries suffers decreased water quality. This study aims to mapping and analysing the spatial distribution patterns of cadmium which are expected to provide information patterns in the area. The sample taken is river water in the area of ​​the Berbek Industrial, Waru District, Sidoarjo Regency. The methods used are surveys and laboratory tests. The distribution pattern of cadmium in the waters was carried out by spatial analysis used in ArcGis 10.1 Kriging Interpolation method. The highest cadmium concentration was found at the river location in Wedoro, namely 0.18 ppm, while the lowest cadmium concentration was found at the river location in Gedongan, namely 0.10 ppm. The patterns of cadmium spread in river area of ​​Berbek Industrial showed that cadmium which was came from Wedoro river was higher compared to other river spreads.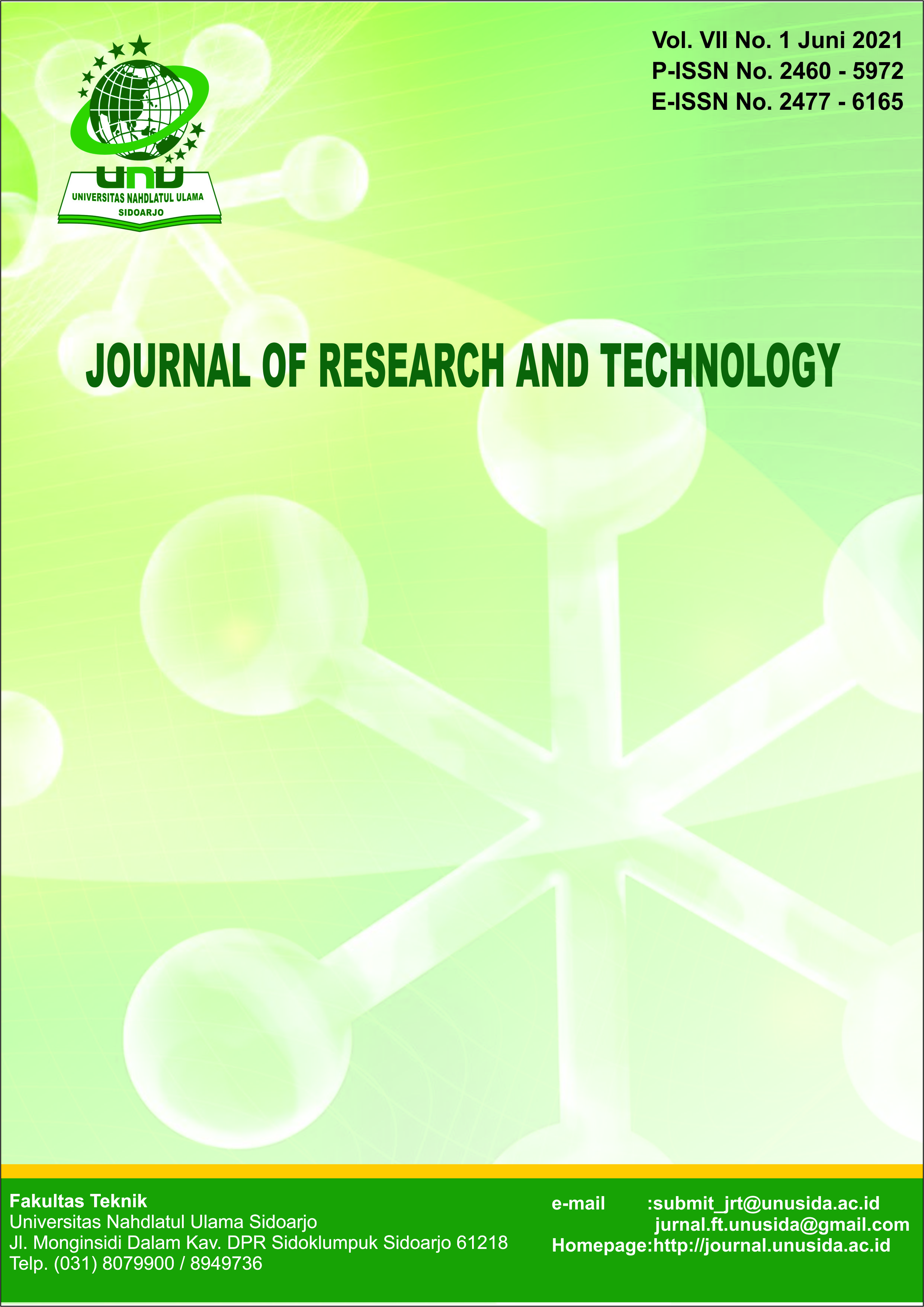 Downloads
How to Cite
Fitrianah, L. ., & Agus Rachmad Purnama. (2021). Pola Sebaran Spasial Logam Berat Kadmium di Sungai Kawasan Industri Berbek Kabupaten Sidoarjo . Journal of Research and Technology, 7(1), 41–50. Retrieved from https://journal.unusida.ac.id/index.php/jrt/article/view/306