PENANAMAN NILAI TOLERANSI BERAGAMA MATA PELAJARAN PAI DISEKOLAH SEBAGAI PILAR PERDAMAIAN DUNIA
Keywords:
PAI, tolerance, ukhuwah, school, peace
Abstract
This article reviews how to instill tolerance in Aswaja values in schools as a pillar of national peace and civilization. Indonesia, which is a pluralistic country, is often prone to conflicts of intolerance between religious communities, both internal conflicts among Muslims, for example differences in understanding the actualization of worship and externally between religious communities, such as polemics over the establishment of houses of worship and so on. The values of tolerance in Aswaja are allegedly able to prevent intolerance by strengthening a sense of brotherhood (Ukhuwah). In Nahdlatul Ulama', it has been formulated in the Basic Qonun how the concept of ukhuwah is ukhuwah Islamiyah, wathoniyah and bashariyah. The value of tolerance in aswaja is the spirit of the concept of ukhuwah in Nahdlatul Ulama. The strategy for instilling the fundamental value of tolerance is through education in schools. Instilling the value of tolerance in schools from the curriculum frame is then internalized through First; Aswaja learning intracurricular learning activities. Second; the formation of a school cultural climate through the practice of the amaliah aswaja tradition. Third; strengthening the Rohmatal lil alamin Student Profile or the Pancasila student Profile on the value of global diversity. With the formation of the value of inter-religious tolerance that begins in school, it will become a pillar for creating world peace and civilization.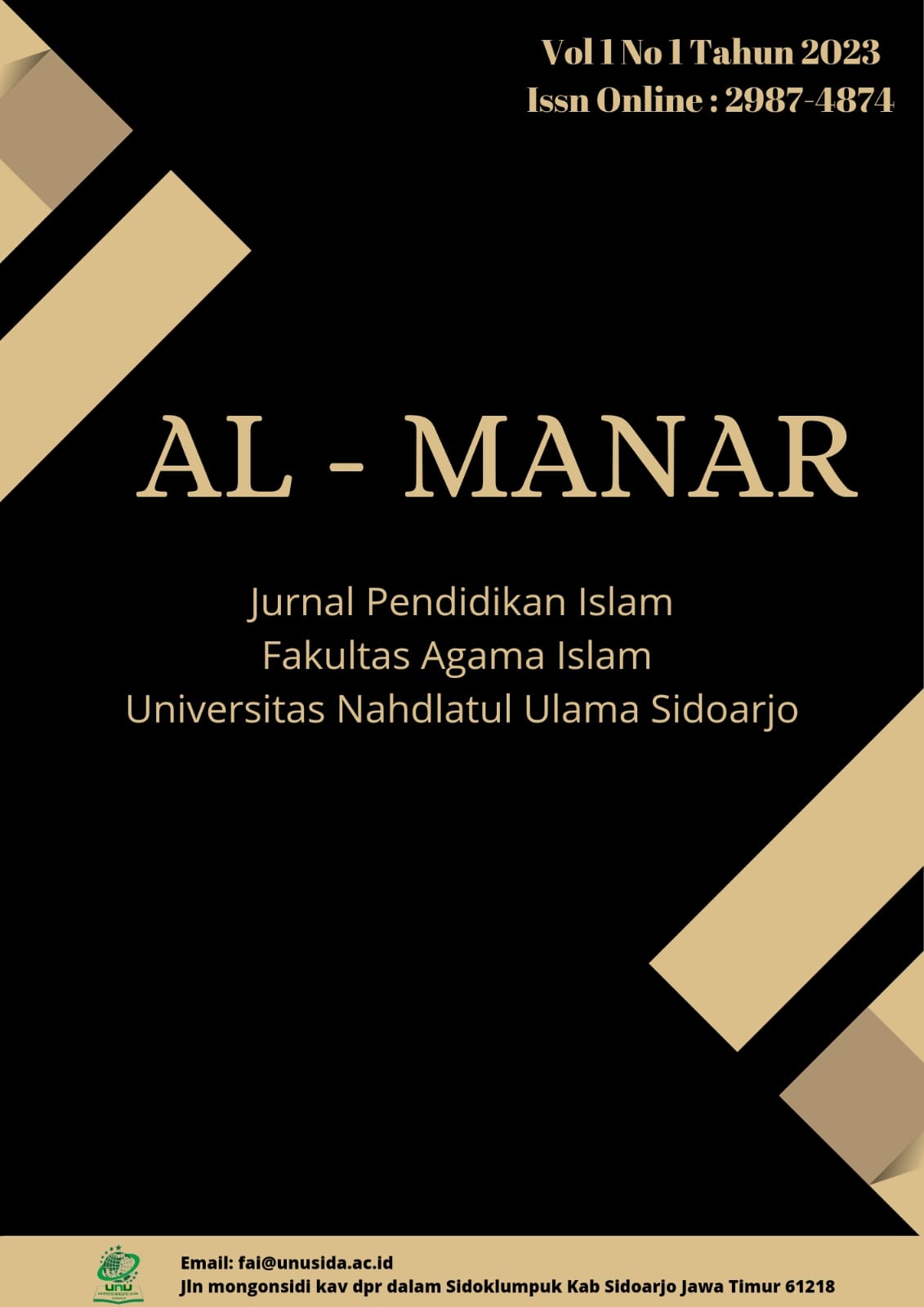 Downloads
How to Cite
Nirwana, R. . (2023). PENANAMAN NILAI TOLERANSI BERAGAMA MATA PELAJARAN PAI DISEKOLAH SEBAGAI PILAR PERDAMAIAN DUNIA. Al Manar, 1(1). Retrieved from https://journal.unusida.ac.id/index.php/almanar/article/view/878