EKSISTENSI 'URF SEBAGAI METODE DAN SUMBER HUKUM ISLAM
Keywords:
Existence, 'Urf, Method, Islamic Law
Abstract
The science of Usul Fiqh is growing along with the development of Islam in various regions outside the Arabian Peninsula. The study of Usul Fiqh is necessary because there are many cultures outside the Arabian Peninsula that are different to the contrary to the culture in the Arabian Peninsula. This is a necessity for local people who do not understand much about Islamic teachings. So that many efforts have been made by the scholars to resolve these various problems, which are based on several methods of taking Islamic law other than the Al-Qur'an, Hadith, Ijma', and Qiyas that have been mutually agreed upon, including al-'Urf. For Muslims, wherever they are, local customary law can be declared valid as long as it does not conflict with the provisions of the texts of the Qur'an and the Sunnah of the Prophet. The ijtihadiyah laws which are found by originating from 'Urf are then determined to become Islamic law will undergo changes if the 'Urf which is the source changes. In this case the dynamic nature of Islamic law can be seen clearly.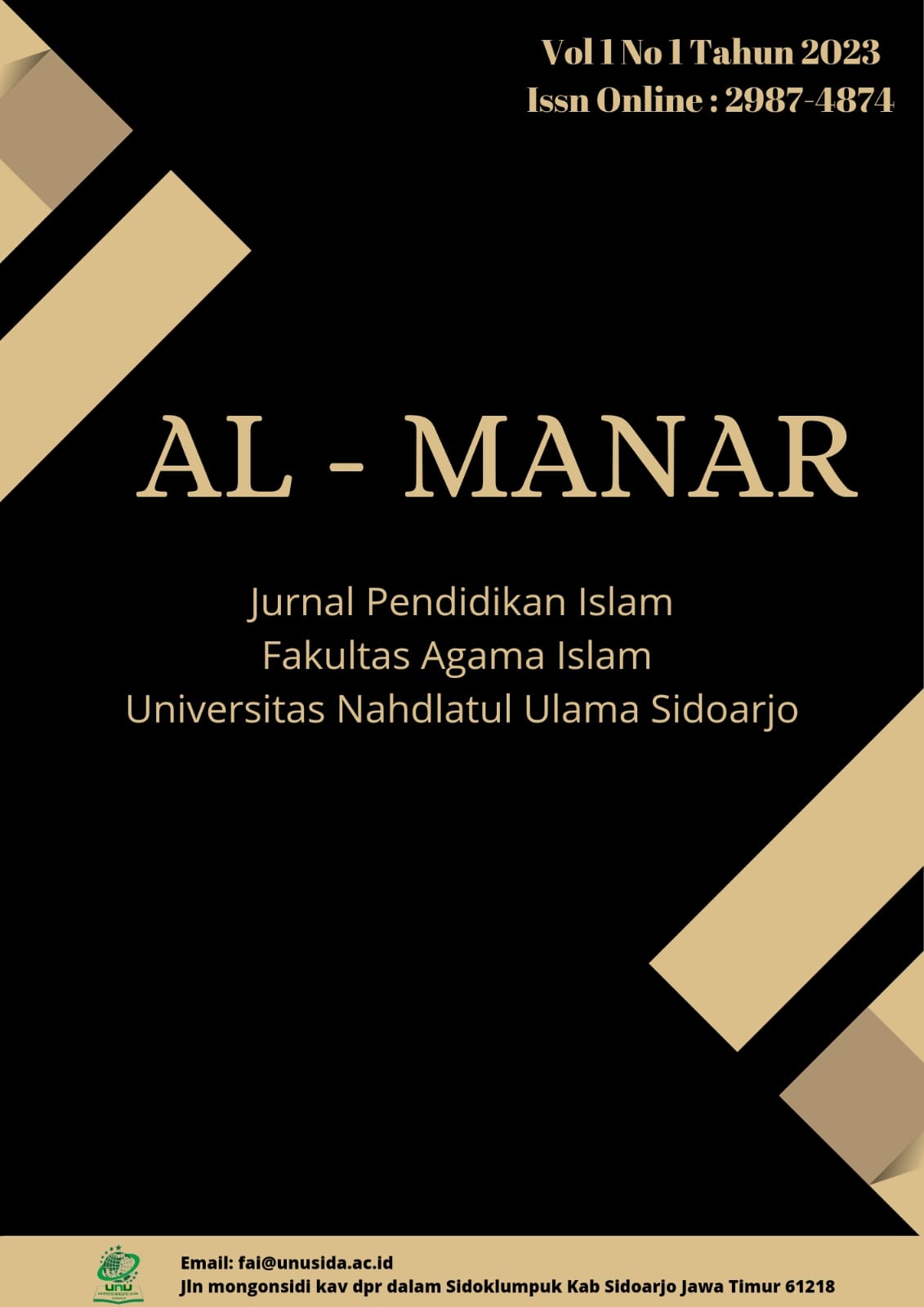 Downloads
How to Cite
Janah, S. . (2023). EKSISTENSI 'URF SEBAGAI METODE DAN SUMBER HUKUM ISLAM. Al Manar, 1(1). Retrieved from https://journal.unusida.ac.id/index.php/almanar/article/view/875