Art Book Design Character Design to Preserve Traditional Javanese Clothing and Art
Keywords:
Culture, Clothing, Traditional arts, Character Design, Artbook, Illustration
Abstract
In the present era where technology has developed rapidly, many young people today are more inclined to follow and be interested in foreign cultures such as films, games, and anime rather than getting to know the culture of their own country. Therefore, many people today still do not understand the culture of their own country. On the other hand, several Indonesian cultures have also started to become extinct and are not well preserved. Therefore, an art book was created to inspire, reintroduce, provide insight, and preserve culture in Indonesia, especially traditional art clothing that is almost extinct on the island of Java for young people. The result of this design is an Art book of 11 character designs using traditional clothes or arts that are almost extinct on the island of Java along with explanations in the style of anime illustrations that are in demand by young people. It is hoped that through this design, young people will be able to remember the rich culture in Indonesia and be able to have innovations to introduce and preserve the culture in our country through the ideas and skills they have.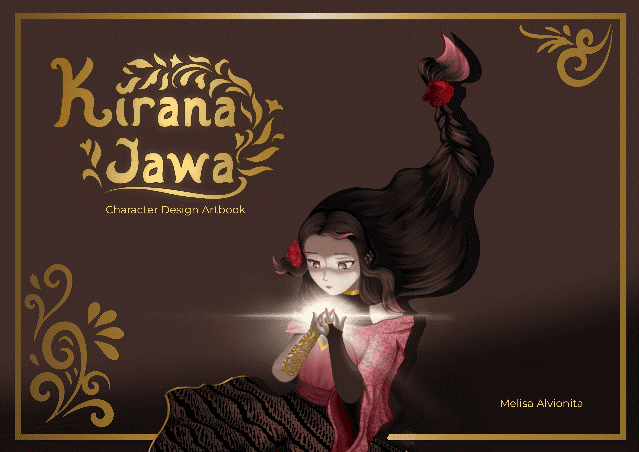 Downloads
License
Copyright (c) 2023 Journal of Computer Science and Visual Communication Design
This work is licensed under a Creative Commons Attribution-ShareAlike 4.0 International License.