Smart Home Design Simulation Using Wemos D1 R2 ESP8266 Based on Internet Of Things
Keywords:
Internet of Things, Smart Home, Bot-Telegram
Abstract
Technology continues to develop along with the amount of human work to help complete work in various fields so that it becomes more optimal. One of the interesting and growing technology trends is the Internet of Things technology or commonly abbreviated as IoT. The utilization of the Internet of Things is also very helpful in the field of remote control and automation. One form of its use is a remote control system for lighting and electricity in a house, so that homeowners can control and monitor the condition of the house remotely or when they are left traveling. Besides that, Internet of Things technology can also help people with disabilities so they don't experience difficulties when controlling and monitoring the home. The operation of the smart home is done by users sending messages to the telegram bot that has been made. If the message is successfully sent and the device is connected to the internet, the telegram bot will provide a reply message as well as monitoring the condition of the device in the house.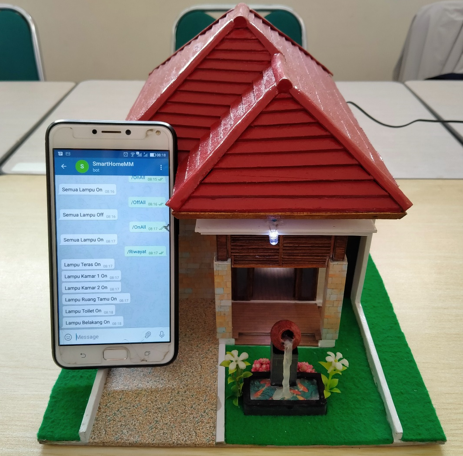 Downloads
License
Copyright (c) 2021 Journal of Computer Science and Visual Communication Design
This work is licensed under a Creative Commons Attribution-ShareAlike 4.0 International License.