OPTIMALISASI APLIKASI SISTEM MANAJEMEN KINERJA (SMK) ONLINE DALAM RANGKA MEWUJUDKAN SUMBER DAYA MANUSIA (SDM) POLDA JATIM YANG PRESISI DI ERA POLICE 4.0
Keywords:
Performance Management System, Performance, Monitoring
Abstract
The current online Performance Management System (SMK) has not been able to be fully implemented (20,200 data have not been inputted), so it has an impact on the less than optimal pattern of management of HR measurement and assessment, both from the aspect of specific factors (work contracts and additional assignments). as well as generic factors (member performance behavior (PKA), rewards, and punishments). The focus of the research in this study is on optimizing the online performance management system or online Vocational High School on the human resources (HR) of the East Java Regional Police. This study uses a descriptive method with a qualitative approach. The conclusion of this research is Optimizing the application of rating scale criteria in each Polri personnel work unit which consists of performance appraisal/measurement based on regional vulnerability opportunities (integrated with 13 components). Optimization of the standard pattern of online SMK performance is carried out by carrying out 8 aspects in the form of a personnel record function, as well as the optimization of the supervision pattern on the implementation of online SMK is strengthened through the supervisory role by the Regional Supervisory Inspectorate (Itwasda) of the East Java Police by carrying out responsibilities, functions, and the role of technical supervision in awareness discipline. Online Vocational High School filling.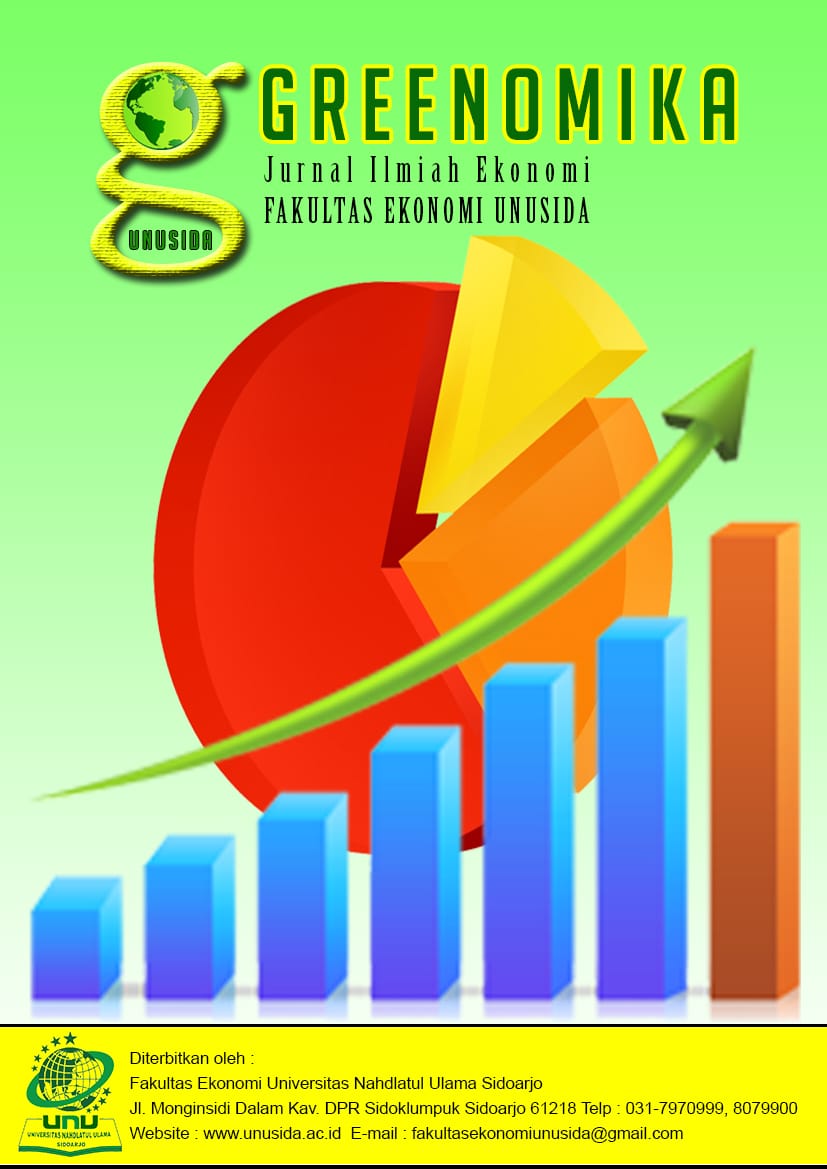 Downloads
How to Cite
Anuraga, D. F. (2021). OPTIMALISASI APLIKASI SISTEM MANAJEMEN KINERJA (SMK) ONLINE DALAM RANGKA MEWUJUDKAN SUMBER DAYA MANUSIA (SDM) POLDA JATIM YANG PRESISI DI ERA POLICE 4.0. GREENOMIKA, 3(2), 106–114. Retrieved from https://journal.unusida.ac.id/index.php/gnk/article/view/502