OPTIMALISASI PARIWISATA SYARIAH DALAM UPAYA PENINGKATAN EKONOMI LOKAL MASYARAKAT MADURA
Keywords:
Sharia Tourism, Local Economy, Madura
Abstract
Poverty is a problem faced by every country. Based on data from the Central Statistics Agency, the percentage graph of the poverty rate in East Java in 2020, Madura Island occupies the first position of the poorest district in East Java where there are 4 districts that are included in the 6 list of the poorest districts/cities. Sampang District: 224.72 people, Sumenep: 220.23 people, Bangkalan: 204.00 people, and Pamekasan, 129.41 people, with a poverty percentage of 14%. Madura Island has tourism potential, especially sharia tourism. The people of Madura Island are famous for their religious attitudes, have many Islamic boarding schools, as well as religious tourism objects, making tourism potential with sharia concepts. Sharia tourism is all community activities related to tourism and is based on Islamic sharia principles. The method used in this scientific paper is descriptive qualitative. The results show that through sharia tourism, the community can develop UMKM that can increase income. In addition, the community can also provide an additional profile for Madura Island, which is known for its karapan sapi culture and sharia tourism, so that the tourism sector can compete in the local or global arena. The conclusion of this study is that the potential of Madura Island's natural wealth is managed and developed efficiently, so the sharia tourism sector can improve the standard of living of the economy and improve the welfare of the people of Madura island.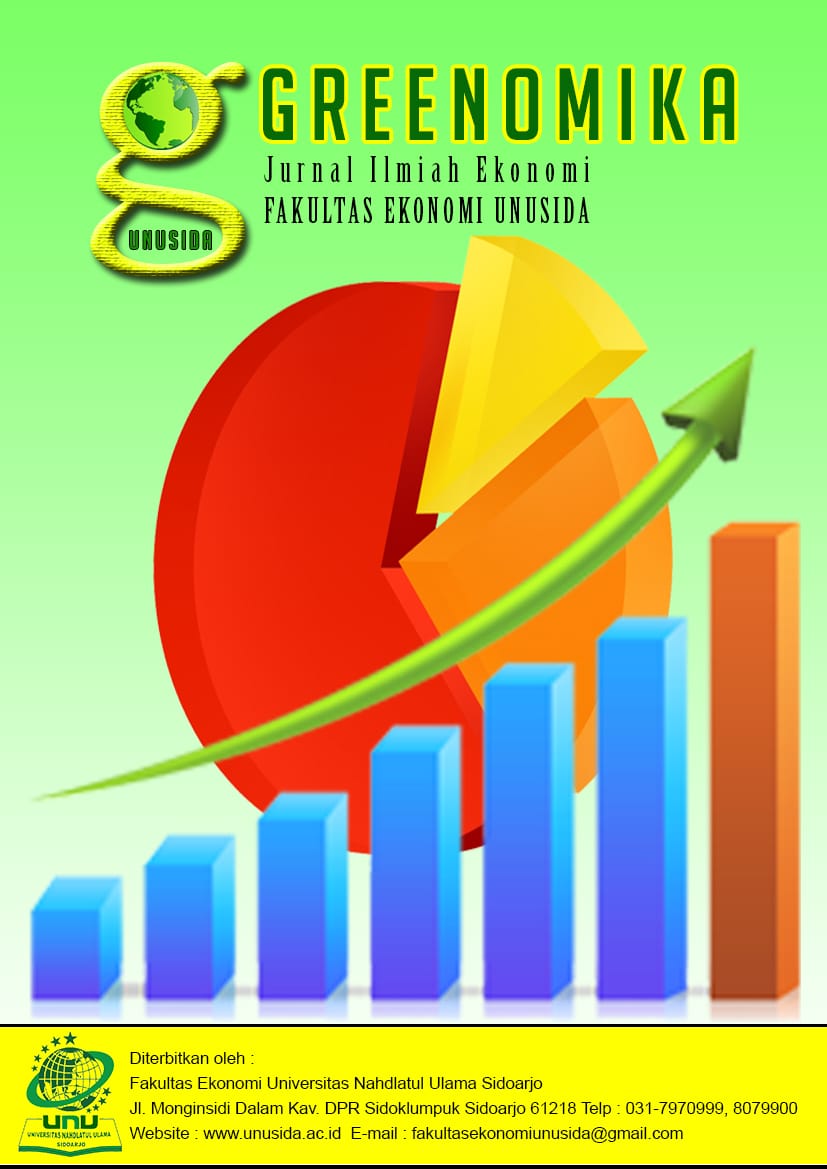 Downloads
How to Cite
Supriyadi, Fauzan, Aisyul Hana, U. ., & Rahman, A. . (2021). OPTIMALISASI PARIWISATA SYARIAH DALAM UPAYA PENINGKATAN EKONOMI LOKAL MASYARAKAT MADURA. GREENOMIKA, 3(2), 56–66. Retrieved from https://journal.unusida.ac.id/index.php/gnk/article/view/494