PENGARUH BETA TERHADAP RETURN SAHAM DEFENSIF DAN AGRESIF GUNA MEMBANTU INVESTOR DALAM KEPUTUSAN INVESTASI
Keywords:
Defensive Stocks, Aggressive Stocks, Regression Stocks, Beta Stocks
Abstract
The capital market is a place for someone to invest in financial assets, one of which is equity instruments (stocks). Investment activities are very useful to get the maximum return, but with appropriate and acceptable risk. Stocks in this study are divided into defensive and aggressive stocks which are classified according to the level of risk. This risk must be considered by investors before investing. The parameter associated with systematic risk is called beta. The objects of research in this paper are 20 stocks consisting of ANTM, BBCA, BKSL, CPIN, GGRM, ICBP, KLBF, TLKM, PTBA, UNVR, ADHI, ADRO, AKRA, ASII, BBKP, BRPT, BMRI, CTRA, EXCL, and WIKA. The research method used is regression analysis to determine the beta value of stocks to be classified as defensive or aggressive stocks. At the end of the study, the effect of stock beta on return has an effect of 61.9%. While the other 38.1% are influenced by factors outside the independent variables.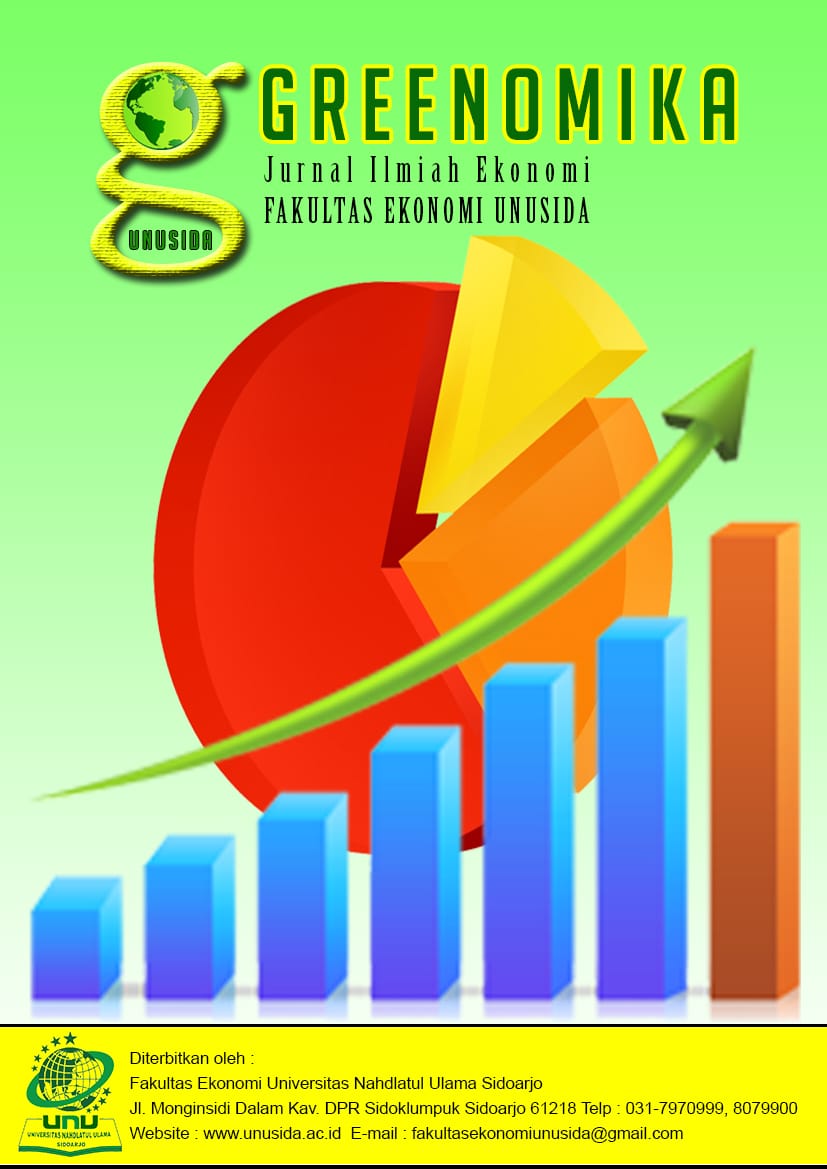 Downloads
How to Cite
Mulya Arga Retha, H. ., & Budiarti, R. . (2021). PENGARUH BETA TERHADAP RETURN SAHAM DEFENSIF DAN AGRESIF GUNA MEMBANTU INVESTOR DALAM KEPUTUSAN INVESTASI. GREENOMIKA, 3(2), 49–55. Retrieved from https://journal.unusida.ac.id/index.php/gnk/article/view/493